Aloha! We are excited to announce our Mini Tour in Palm Springs next weekend where we will be performing three shows November 13th and 14th.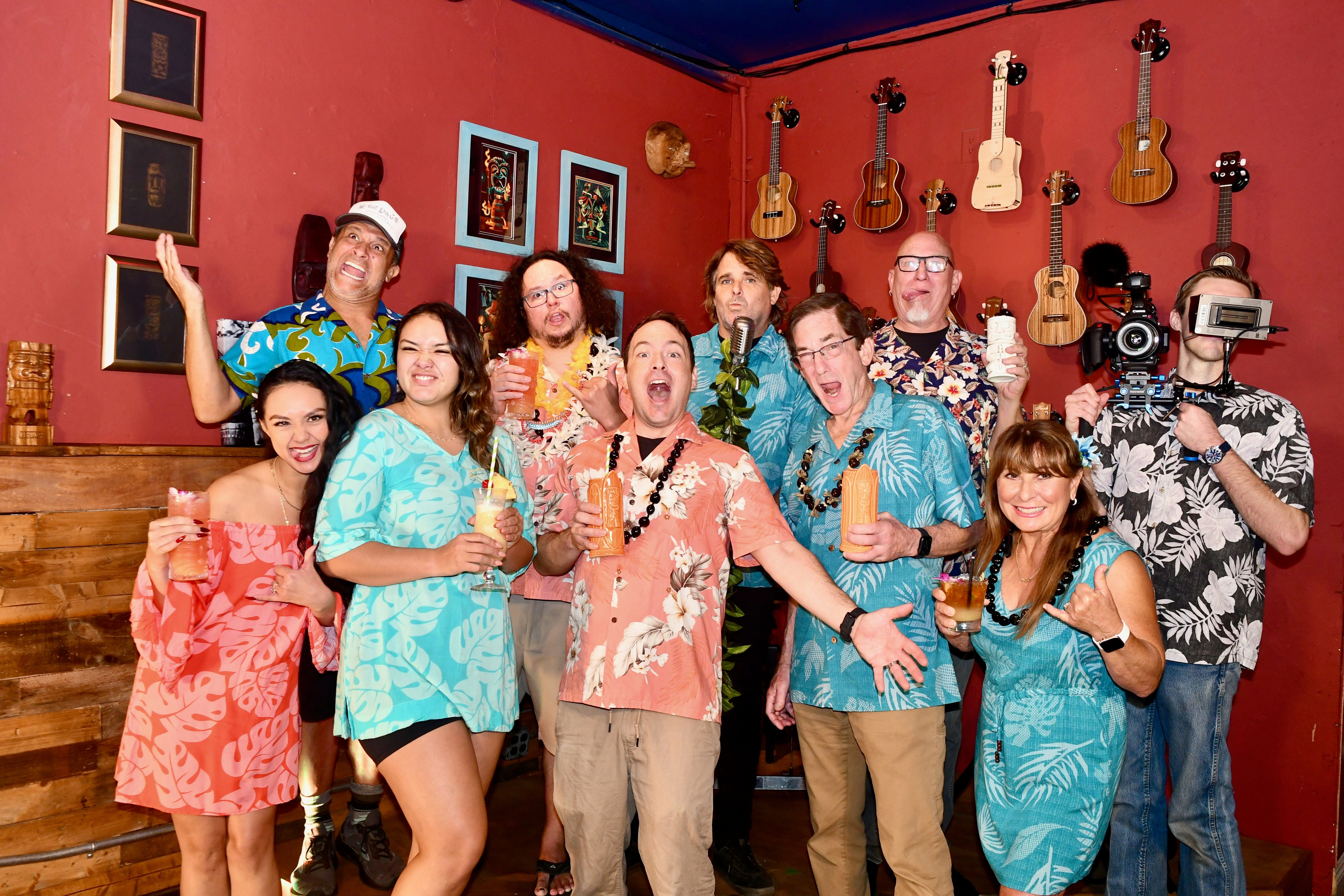 We also recently shot a music video, some behind the scenes shots can be seen here: https://slackkeyohana.com/galleries/956138/bts-music-video-shoot-at-the-luau
We are almost ready to release our live album and have more exciting news to share soon! See our full November calendar below and we will see you soon!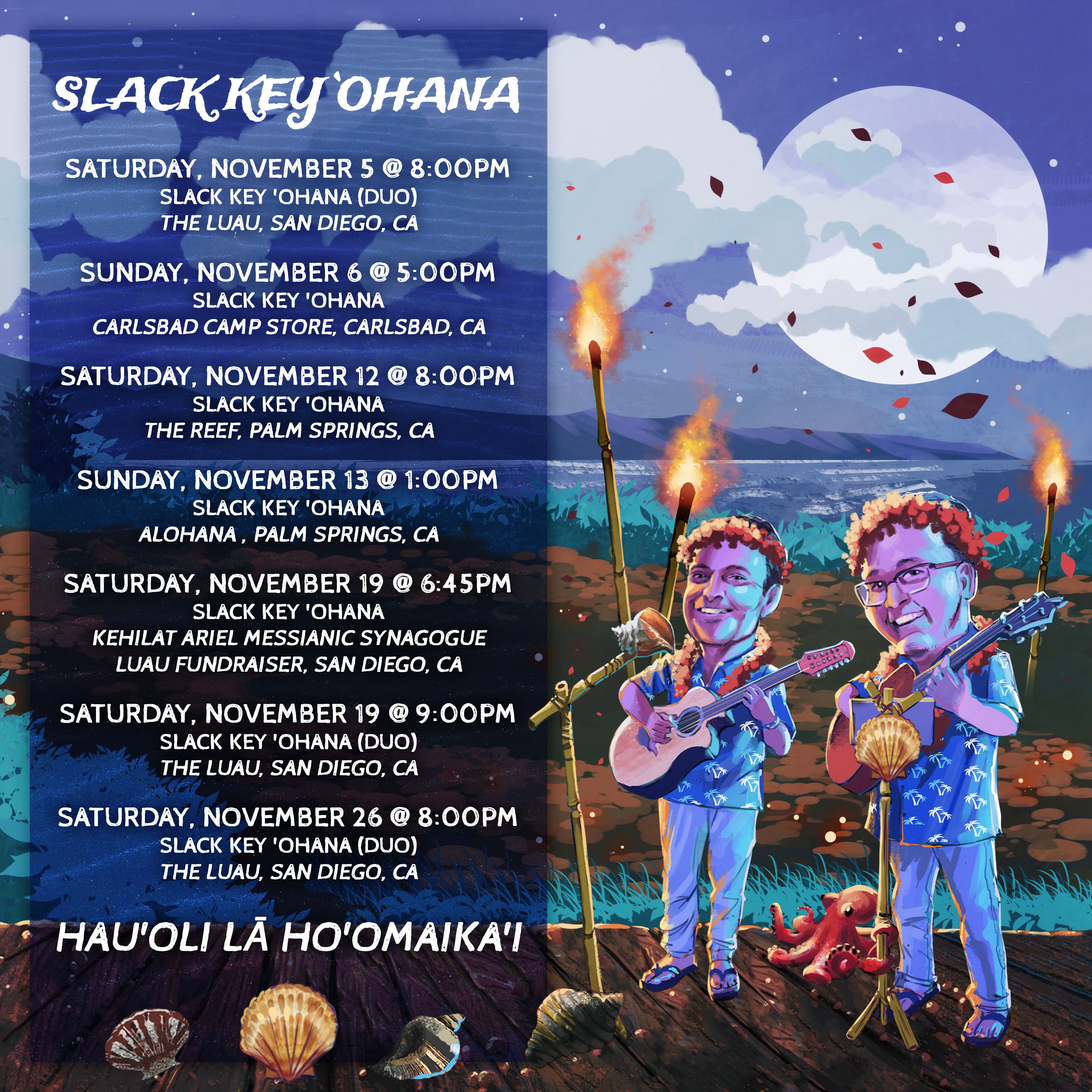 This month our show graphic features the Pu'u o Mahuka Heiau on the island of Oahu. Hawaiian heiaus were used as a place for sacrifice, others to celebrate a good harvest or the birth of ali'i (royals). Haku Lei's and traditional neck lei's are often worn for special occasions such as weddings, celebrations, gatherings, and luaus. Thanksgiving seemed like a good enough occasion! We hope to see you soon soon.