Bio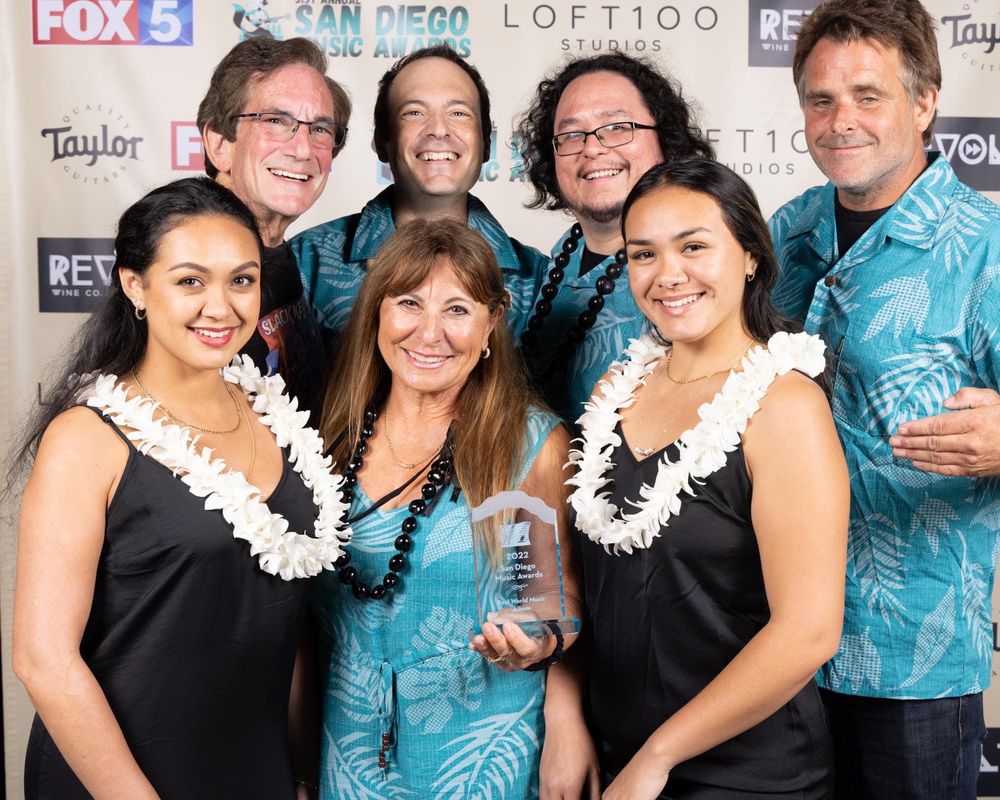 Slack Key 'Ohana®
Brian Witkin & Kamaka Mullen
With a "Tiki" Waikīkī' vibe, Slack Key 'Ohana® blends beautiful Hawaiian melodies with Beach Boys / Elvis Presley style harmonies, using old school recording techniques, to craft their signature sound. Comprised of Brian Witkin & Kamaka Mullen, Slack Key 'Ohana® is a Kaleponi (California) based guitar duo with an expansive roster of guest musicians augmenting their sound, in both studio and live performances.
Integrating traditional Hawaiian Slack Key guitar with a contemporary sound? It's a winning combination that has seen the duo quickly become favorites amongst club goers and festival attendees alike.
Backed by acclaimed accompanying musicians, including Joe Witkin (Sha Na Na / Woodstock) on bass, Carol Witkin (The Corvettes / Legends) on ukulele and Rand Anderson (Tom Curren Band) on pedal steel, as well as hula dancers including Alyssa Godoy (Miss PIFA 2021-22), a Slack Key 'Ohana show is a unique and fun experience. The pair's mix of hook-filled originals and select classics will instantly transport an audience to a warm sandy beach, wherever the actual performance may be taking place.
Their recent album "Live at Tiki Oasis" released by Pacific Records debuted at #1 on the iTunes world music charts. Slack Key 'Ohana's self-titled album released by Pacific Records debuted at #2 on the iTunes World Music Charts, scoring airplay and great reviews around the world in the process.
Notably, the band was recently nominated for the 2023 San Diego Music Award's Best World Music Album. In 2022, the band was nominated in two categories: "Best New Artist" and "Best World Music Album" with Slack Key 'Ohana® performing at the televised awards show and winning the World Music Album category.
The band recently performed and the 2023 Slack Key Festival in Wailea, Maui, 2022 Pacific Islander Festival, the largest islander festival on the continental United States, in addition to 2022 & 2023 performances at Alohana Festival and Tiki Oasis.
It's an impressive start for Slack Key 'Ohana®, but they're still just ramping things up. Plans are already underway for the follow up to their award-winning debut and festival dates, with the hope of growing their audience and the additional aim of expanding traditional Hawaiian music into the American mainstream.
So, button up your favorite Hawaiian shirt, pour yourself a Mai Tai, sit back and relax as Slack Key 'Ohana's® island sounds take you away on a cool Pacific Ocean breeze.